Collection: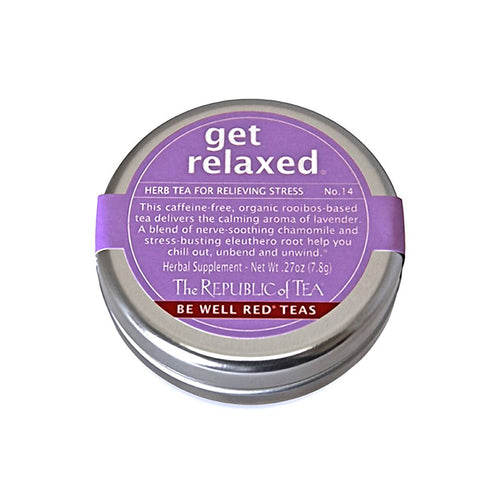 Collection:
Be Well Healthy Tea in Tins (36 tea bags) BOGO SALE
Be Well Healthy Tea in Tins (36 tea bags) BOGO SALE
Regular price

$22.00

Sale price

$22.00
Tea is healthy but these Be Well teas are super healthy! What type of health benefits do you need most right now?

You will receive BOGO tea tins as the best before date is approaching or has passed. BUY ONE at $22 and GET TWO tea tins!
Each tin includes 36 natural, unbleached, round tea bags and this Rooibos tea (also known as Red Tea) is naturally caffeine-free. 

Choose your flavour below. Here are the types we carry:

Get Heart (Rooibos) Antioxidants and bioflavonoids in the form of organic rooibos, hawthorn and blueberry leaves, make this tea a heart-healthy dynamo*. Added bilberry leaves strengthen your blood vessels. So don't skip a beat. Just brew and sip to your heart's content.
Get Smart (Rooibos) Based on healthful organic rooibos with cranberry and orange peel, it's a brilliant blend of rosemary with ginkgo, eleuthero and gotu kola, ayurvedic herbs said to help improve memory*. Now if you could just find that tea pot... Sip and enjoy a new kind of focus. May Contain Tree Nuts
Get Relaxed (Rooibos) The mood-mellowing begins instantly with the calming aromas of lavender and rose petals gently wafting up from the steaming cup. 
Get Gorgeous  (Rooibos) This organic, rooibos-based, naturally caffeine-free tea blend is brimming with antioxidants - your skin's best friend. Orange and Chamomile flavours
Get Clean (Rooibos) This gentle naturally caffeine-free herbal detox blend helps the body as it helps to stimulate the liver*, one of our natural cleansing mechanisms. Contains Almonds
Get Happy (Rooibos) Like a burst of sunshine, it begins to work its subtle magic as the bright flavors of lemon myrtle and luscious peach do a tango on your taste buds.
Note: We will email you upon purchase to arrange a time you can pick-up at our shop. We do not ship.
Social Sharing