Collection: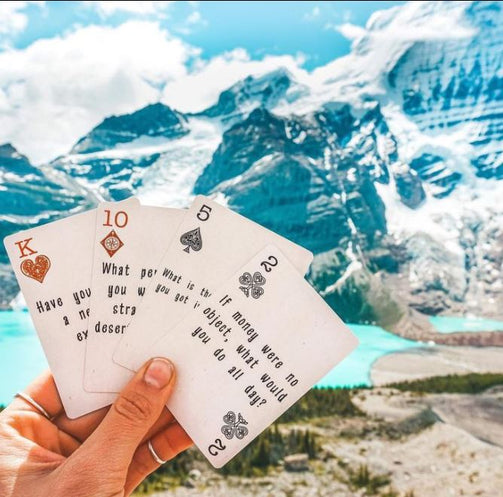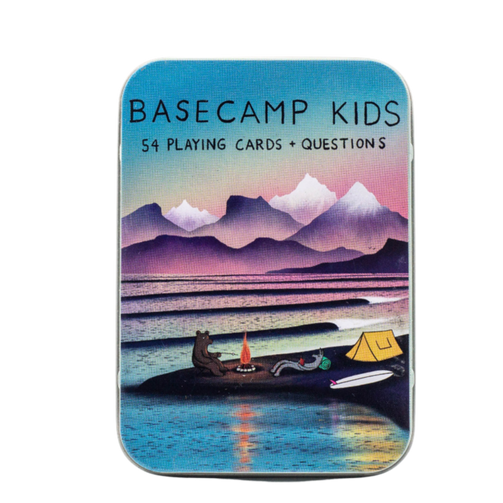 Collection:
Basecamp Playing Cards & Conversation Starters
Basecamp Playing Cards & Conversation Starters
Regular price

Sale price

$17.00
See seen on Dragon's Den! Basecamp cards are unique decks of playing cards with the goal of creating the ultimate conversations. Whether you're around the campfire or the cribbage board, these cards will help guide your game time to the best stories! Each card features a thought-provoking question to make all your games 10x more interesting.

THE ONLY VERSION WE HAVE IN-STOCK IS THE TEAL CASE VERSION
NOTE: WE DO NOT SHIP - IF YOU ORDER THESE ONLINE YOU NEED TO PICKUP AT OUR KITCHENER ONTARIO LOCATION

Original Edition (colourful case) & Second Edition (teal case) feature 52+2 Icebreaking questions in a unique deck of playing cards. Ranging from thought-provoking to goofy, these cards will provide endless fun at camp, the crags, or the coffee table!

NEW Kids version! (purple mountain case) Basecamp Kids has 54 fun questions plus playing cards created to kickstart storytelling with a wide range of topics. Whether kids are at camp or in the classroom, Basecamp Kids provide lots of laughs and easy conversation for kids of all ages. These cards were proudly made with the help of teachers, child therapists, camp counsellors and of course, kids!

Tin Case - Keep your deck safe, rain or shine!
Water Resistant - No better time for cards than a rainy day!
Multipurpose - Playing cards and questions in one rad package!
Family Friendly- No offside questions so you can play with anyone!

Basecamp Card Co. is a young company based out of Kelowna BC Canada that was started as a high-school project by Maya.
NOTE: WE DO NOT SHIP - IF YOU ORDER THESE ONLINE YOU NEED TO PICKUP AT OUR KITCHENER ONTARIO LOCATION
Social Sharing